Coming Up
We are enjoying a wonderful Summer and although many of you are thinking of Summer holidays there's plenty to enjoy at Henley Golf club. This is a good time to take advantage of the long evenings to play some friendly golf.
Academy
Our new season of academy lessons for complete beginners will begin again in September. Courses run for three terms. Conme and learn to play golf - no experience necessary. Many of our former Academy members are now mebers of golf clubs and are playing with confidence.
Juniors
Mark Howell Junior Weekend Academy will begin the new term of classes on Saturday 10th September and Sunday 11th September. Open to all juniors of any ability. This year we are running several Junior courses during the school holidays. More information on these events can be found on the Juniors page.
Individual Coaching Programme
Now is a good time to fine tune your swing. We can give you a customised coaching/practice schedule that you can work on during the long Summer evenings giving yourself a head start in the competitions.
We will be continuing to offer golf teaching holidays. This year we have been to La Cala, Marbella Sicily and Portugal. Next year we are planning more trips inclulding one to the stunning Costa Navarino in Greece. More information on the Holidays page.
Mark Howell Golf Schools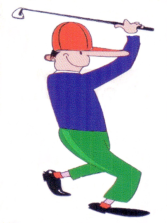 Let us help you enjoy your golf to the full. With a series of private lessons or an individual programme tailored to your individual game we can help you maximise your talent. We also organise teaching programmes abroad to superb venues with championship facilities as well as escorted holidays.
And for Juniors we have fun golf camps in the holidays including golf training and competitons, weekend clinics and coaching programmes at your school.
Company Golf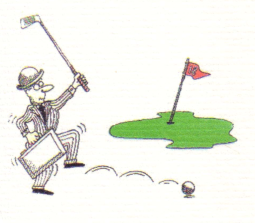 Whether it's a team building event for your valued staff or a gesture of thanks to your clients we can take the work and worry from you and organise and run the event for you.
It may be your choice to go to one of the many superb venues in the UK or maybe a more exotic location overseas. We can take are of all the arrangements for you and provide the staff and equipment necessary to run a successful event.